Landing the Right Lot
Finding the right lot to build your new custom home on can be a stressful and time consuming process. At Porters Neck Plantation, Porters Neck Real Estate LLC has the experienced brokers and real estate agents in place to build your envisioned property from the ground up.

Why Porters Neck Plantation?
Let's start with what Porters Neck Plantation has in place for their residents. This premier, gated community lays on 675 acres of some of the finest landscape Wilmington has to offer. Adjacent to the Intracoastal Waterway, all residents have access to the water and available boat storage. The Porters Neck Plantation Country Club also has a renowned 18-hole golf course, Junior Olympic pool, 4 lane lap pool, hydro clay tennis courts, available recreational activities and some of the most popular shops and restaurants in the Wilmington area.
With all this in mind, it's easy to see why Porters Neck Plantation has a little something for everyone in the family, but how can you find the right lot for your new dream home in such a vast area?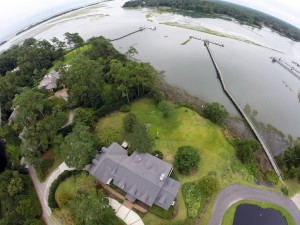 Available Lots in Porters Neck Plantation
Porters Neck Real Estate LLC operates out of Porters Neck Plantation, and has been doing so for many years now. Their brokers are knowledgeable and involved within the area. Carole Legrain has over 22 years of combined experience and have established a successful track record through their hands-on, dedicated approach they bring to each client. With thorough knowledge of the Porters Neck Plantation area, these brokers know how to pin-point the ideal lot for your new property.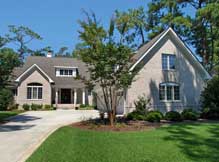 On the Porters Neck Plantation website you can find a tab that reads, "Homesites". On this tab viewers can scroll through the available sites and readily find information on listing prices, scale (acres), address along with a photo gallery that illustrates the layout of the property and where it sits within the gated Porters Neck Plantation community. With tools like these at hand, interested buyers can learn more about properties and are more informed when they reach out to Carole of Porters Neck Real Estate LLC.
Once that ideal property has been spotted, Porters Neck Real Estate LLC of Porters Neck Plantation has worked with the charter Building Group for over 20 years now, building custom designed houses. This track record has helped them to even reach outside of the Porters Neck gated community, building in locations such as:
Edge Wood
Fairway Commons
Forest Creek
Porters Neck Plantation
The lots offered through Porters Neck Plantation are some of the finest available lots on the market. With the real estate market on the up, now is as good a time as ever to buy your own property to build your dream house on. Through Charter Building, Porters Neck Real Estate LLC has the ability to streamline the entire process for their customers. From picking the right lot, to identifying the best floor plan model, all the way through the construction and financial processes- Porters Neck Real Estate LLC is there for you.