Live An Active Retirement at Porters Neck Plantation
Planning your retirement requires a great deal of work and research. One of your main concerns is finding somewhere to live. Most people choose to sell their family home and move somewhere more affordable and more appropriate in their old age.
The secret to a great retirement home location is embedding yourself in a community. This means you're surrounded by other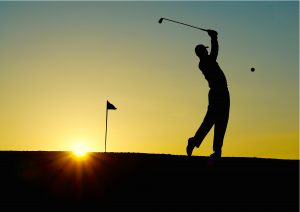 people in a nice area of land, with a whole host of amenities at your disposal as well. Here at Porters Neck Plantation, we have one of the best golf retirement communities in North Carolina that are perfect for retirees. They have everything you could possibly need from a retirement property and will help you enjoy life after work.
The beauty of golf communities is that you can retire living in an active adult community. You have a choice between many homesites that are dotted around a massive 18-hole golf course. This means you can pick up your clubs and play a few holes whenever you like. Along with this, there are loads of other great sports facilities you can use as well. This active adult community has multiple clay tennis courts, an Olympic size swimming pool, and a state-of-the-art fitness center. All of this ensures you'll never get bored during your retirement years, and can take good care of yourself too.
This coastal golf community in North Carolina is a great place to live if you want to move to a more peaceful and safe location. There's a lot of security around the community, ensuring no one can get in unless they've been granted permission. Not only that, but the coastal location and large open areas make this place exceedingly peaceful. Fellow residents are friendly and quiet, which means you never have to worry about someone causing a raucous. It's right next to the gorgeous Figure 8 Island too so you can enjoy peaceful days out at sea if you're into that kind of thing.
At the heart of this golf community is a massive clubhouse for residents to enjoy whenever they please. You don't have to become a member of this clubhouse, but if you do you get exclusive access to the member's lounge. It's a whopping 15,000 square foot in size and features a dining room and even a grille room with outdoor seating. This is the perfect place to sit back, relax, and get to know all your other neighbors. Picture this; you spend a glorious sunny day playing a peaceful 18-holes on the magnificent golf course, then round things off with a cold drink and some food in the stunning clubhouse.
There's no denying that this is one of the best active adult communities in North Carolina. It's a safe place to live, with affordable properties and lots of added extras. Whether you want to spend your retirement years unwinding in a peaceful paradise by the coast, or staying active and getting fit, this has everything you could want and more!