Available Properties in Porters Neck
Porters Neck Real Estate LLC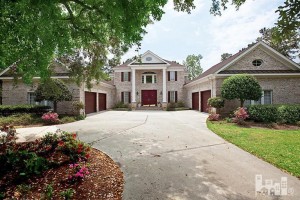 Porters Neck Plantation is a highly regarded gated community in the Wilmington area. This esteemed neighborhood has an abundance of gorgeous views and enthralling amenities in place to complement this coastal lifestyle. At Porters Neck Real Estate LLC, we specialize in Real Estate and new construction. We currently have lots available that are becoming more and more rare as this community continues to grow. On these available lots, we work closely with the builder to make your vision a reality.
We also have some existing properties available that are competitively priced in this highly demanded Wilmington market. This blog details one of the latest properties we are showcasing. Read below to learn more and contact our broker, Carole, to schedule a tour today!
Available Property in Porters Neck Plantation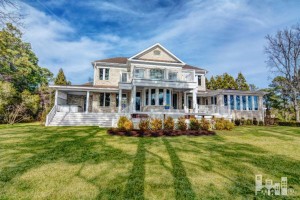 One of the latest properties that Porters Neck Real Estate LLC is showcasing in Porters Neck Plantation is 8901 Saint Ives Place. This unique property has an Oak tree that rests in the middle of a well-designed wrap around driveway, which leads up to a four car garage (2 car on each side). This layout presents a welcoming entrance as visitors approach this property. The inside is detailed with fine crown molding throughout and beautiful columns surround the living room, reinforcing the elegance of this home. One of the main things you will notice about this property in Porters Neck Plantation, is just how open it is inside.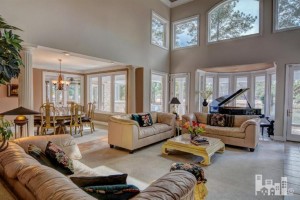 Vaulted ceilings and floor to ceiling windows work together to lighten and expand the space. As you gaze out into the backyard, you'll see the stunning Lake Nona that rests just off a good sized backyard. Just past these beautiful water views, you'll see a fairway from the renowned Tom Fazio Golf Course in Porters Neck, which was recently recognized as one of the top tier courses in North Carolina by Golfers digest.
Property Details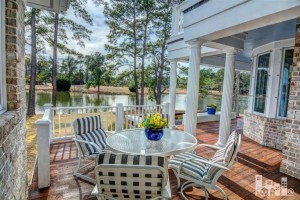 This house is relatively new, built in 1990, it rests on 0.61 Acres of land and is a total of 4,6000 Square Feet. There are 4 bedrooms with 3 full baths and two partial. The back deck stretches around this wide property, grill on one side, hot tub on the other! The first floor master has his/her walk-in closets, marble vanities and even a walk-in tiled shower. There are additional suites over each side of the garages, bringing extra space to this expansive home. You can click here to view pictures of the entire property. This hot listing is still available and starts at $799,000. You can call the friendly brokers at Porters Neck Real Estate LLC in Porters Neck Plantation to schedule a visit to this property today!
Porters Neck Real Estate LLC in Porters Neck Plantation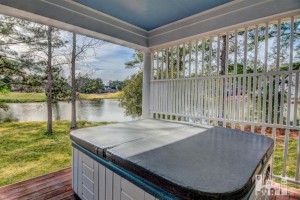 Porters Neck Real Estate LLC's office is located just behind the front gate entrance to the Porters Neck Plantation community. Inside you will find Carole, real estate Broker with over 22 years of on-site experience. She is well versed in not only real estate, but the Wilmington area and Porters Neck Plantation.